Trying to Transform Trash into Treasure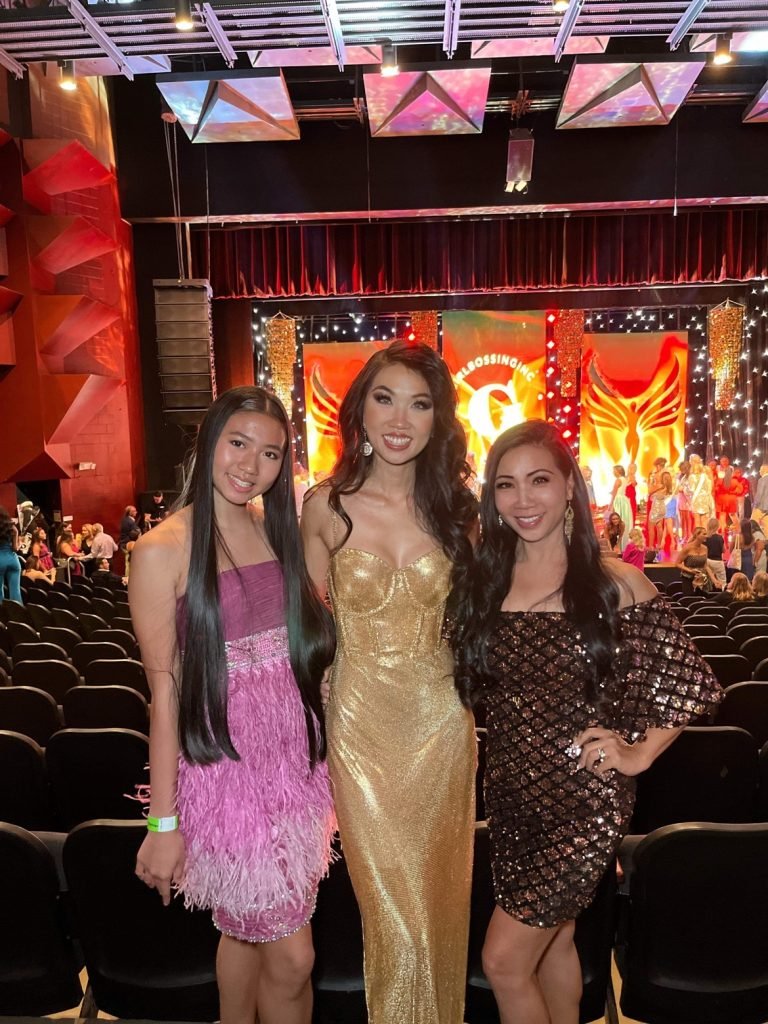 I was an avid listener of the Life After the Crown podcast by Tim Tialdo. It motivated me daily to continue my pursuit of the Miss Florida USA crown. He always mentioned how many girls feel lost and sad after they give up their crown and aren't sure what to do. I didn't think too much of it then, because I knew I would still compete in other systems, and I never had to give up a crown. But after my last year of eligibility, I completely understood what he meant.
Miss Florida USA 2022 Weekend
All weekend, I dreaded knowing this was my last year, and I was going to age out. It was also the reason I gave my training my all, and invested more time and money than I ever did before. I traveled to New York, saved up for headshots, shopped at Whole Foods, and spent months creating my dream gown. Let's not forget I was on the TLC series "So Freakin' Cheap" and made my gowns from garbage the last two years. 
As a kid and teenager, I never thought I could be Miss Florida USA. It wasn't until I took part in Iconic Beauty, and was asked what my wildest dream was if I let nothing stop me that I wrote down in secrecy "Miss Universe." I've competed in pageants since I was 8, and almost everything I am and have done are because of pageants. So when the most prestigious system I can be a part of comes to a close, so does my sense of identity.
I could see my friends and family in the audience recording me as the emcees announce the Top 6. My name isn't called, and I leave feeling bummed I didn't advance but try to come to terms with it. But then one of the contestants accidentally tears a hole in my gown, and I completely lose it. I heard the metal mesh material rip, pieces coming off, and the gown my seamstress and I spent 6 months creating now can't be used anymore. Thank goodness Sophia one of the other contestants taped the hole in the interim.
But it was on my drive back home I realized I will never be Miss Florida USA and I could not stop crying. I am so glad we had the next day off from work because I was still an emotional wreck. In all my years of pageantry, I had never boo-hoo cried the way I did this weekend.
Grieving Over the Loss of Potential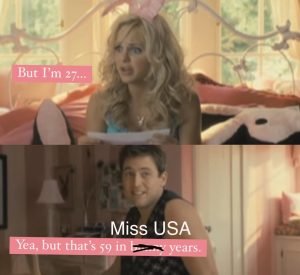 I am still coping with knowing all the possibilities I could have as Miss Florida USA has come to a close. I am honestly a bit disappointed in myself I seeked so much validation from the opinions of six strangers. My ego is telling me to be upset I didn't make the top 6 despite improving on everything I needed to work on (look, hair, poses, stage presence, acting like a teenager, etc).
I don't know if I would ever train as hard as I did for this pageant in any other competition going forward. Modeling sessions, gym sessions, custom outfits, everything I did was for the pageant. Even wearing nude heels in the office to practice my walk.
I cope through my emotions by sharing it with the world. I'm not sure if that is the "best" way to handle it, but it gets me through the day and I truly hope if anyone reading this is going through something similar to know that we can get through it.
"If anyone knows how to turn trash into treasure, or lemons to lemonade, it's you." I was advised by my mentors to list out everything I love about pageants, and the Miss Florida USA program, what I'm going to miss the most about it, and what I can do instead to fill that void.
I knew I would miss the sisterhood. Especially since most of my friends I met in Miami have moved elsewhere, I've made some of my best friends here through this system. I would miss playing dress up, and feeling like my most beautiful self on that stage.
So now I am trying to set up events with my sister queens and find more modeling outlets to play dress up. 
In my Judges Bio, one of my goals is to expand Digit-Eli and I think an opportunity presented itself. The photos and stage from the pageant were beautiful, but the lighting was too extreme and did not serve us justice. I have now been able to challenge my PhotoShopping skills and provide this service to other contestants that also want to share their pictures with better lighting.
I am still trying to figure it all out, but I am confident I will get there and look forward to seeing how the skills I'd developed from this experience will help me in this new chapter in my life. As Bryiana Dyrdek said, it's my canvas, I can make it now as beautiful and magical as I want.